Get more by accelerating
growth and business value
FOR THE TRUST AND EXPERIENCE OF THE MARKET
We know the value of your time and your investment
We have renewed our emphasis on research, and we focus on your core business. We prepare and organize plans based on this research and our experience, but we keep it agile and make adjustments and updates if needed. Our clients know that we provide creative, technically sound, and fiscally responsible solutions.
FOR THE EXPERTISE AND THE HONOR OF OUR CLIENTS

A knowledgeable team of growth specialists

Our team of senior marketing professionals, brand technical copywriters, graphic designers, and web developers are all passionate and with long experience, especially in B2B marketing. We are a team of creative, business-savvy people who have come together to help you achieve your goals and produce results. We are highly experienced in all B2B activities, rzelentlessly driven to deliver on promises. Moreover, we have a client list that speaks volumes about our work and we are proud to have been recognized for our work but even more so, delighted that we could bring home big results for our customers.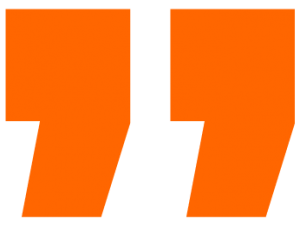 "While HP is continuously investing in new technologies and innovations enabling a broader range of applications and helping businesses work easier and in lower costs, I would like to thank Enzyme and affiliate partners for their excellent design approach and hard work to get this store of high output quality."
"The Enzyme team were able to create, develop and implement an event that met the highest of standards for a very important strategic partner event. The event had several components and break-out sessions as well as a plenary with executive AV presentations. Enzyme were constantly on top of the details and ready to respond to on-site requirements and changes. Our guests and senior management team were very satisfied with the outcome and impressed with the commitment and level of service. "
"Enzyme achieved excellent results on these demanding campaigns delivering high quality activities with insight, creativeness and consistent detailed handling. Enzyme is our valuable strategic Marketing Services partner for Greece and Cyprus."
"Our exclusive retail partner event was a great challenge for us but the excellent cooperation, "out of the box" concept approach and detailed preparation helped to orchestrate everything smoothly and with great results. Your high standing and vast experience mean a lot to us. We are sure that the partnership between our two organizations will lead our business to a new stage."
"When organizing roadshows across the country, you need a partner that you can rely on. Enzyme responded promptly and efficiently on this event roadshow schedule to meet our demands and together we achieved high levels of collaboration, managing to organize these event series of great success."
FOR THE INDEPENDENCE,
THE INTEGRATION AND AGILITY
An integrated solution-house
Unlike many agencies, Enzyme has in-house capabilities and talent to execute the 360o marketing campaigns and if the scope of a campaign/ project changes, our team adapts to fit to your needs with agility and functions as an extension of your team. We combine industry knowledge and strategic planning with tactical execution to meet your goals. We engage with a limited number of clients due to the depth and commitment of our relationships and we have fast time response to market. We are always seeking the most valued, cost-effective solution
Enzyme Client Success Stories
Check out a few of our favourite results below.
Effect SA | Rebranding
A fresh effect: Innovation, Growth & Higher Engagement. By launching this new corporal identity, EFFECT is now moving forward into a period of expansion, combining growth with expertise and maturity.
LEARN MORE
Expertise 
A client list that speaks volumes about our work and our know-how in technology. Senior Marketing professionals with long experience in IT B2B marketing
Trust
Our clients know our solutions are creative, technically sound, and fiscally responsible.
Cost-saving culture
We are always seeking the best possible solution of lower cost.
Time–saving and Promptness
No time waste in coordinating third party suppliers and fast time response to market. 
Flexibility
As the scope of the project usually changes, our team adapts to fit our clients' needs.
Complete solution house
Unlike many agencies, Enzyme has in-house capabilities and talent to execute the 360o aspects of a project.
If you find yourself in line as you read the above and you feel that we can help grow your business, start the conversation at enzyme@enzyme.gr or call us today to have a coffee and hear all about your business to do-list or just give us your details and we 'll get right back to you.
Enzyme needs the contact information you provide for us to contact you about our products and services. You may unsubscribe from these communications at anytime. For information on how to unsubscribe, as well as our privacy practices and commitment to protecting your privacy, check out our 
Privacy Policy
.